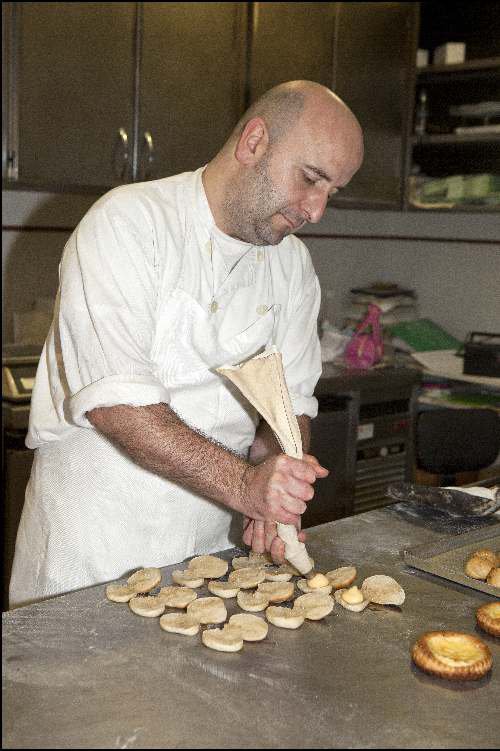 Mujika (image details)
PASTELERÍA MUJIKA Artekalea, 3. Phone: +34 943 761 034.
This business was founded in 1916 by Francisco Mujika, after learning his trade at the Otxoa cake shop in Bilbao. In due course, his son Román Mujika and now, in turn, his own son, Xabier, have continued producing Bergara's traditional handmade cakes. Over the course of these three generations, there have also been times when they have made wax and chocolate.